Did you know millions of euros of EU funding is available for innovative organizations like yours?
The European Union (EU) provides funding for a broad range of projects to businesses, research organisations and civil society organisations in order to achieve the goals it has set for its various policy fields.
Ayming supports you in finding your way in this vast and complex funding landscape, and can support your organisation to get your projects funded by managing the proposal writing and submission process.
What is Horizon Europe? 
Horizon Europe is the biggest ever EU research and innovation programme, with a budget of €95.5 billion to support cutting-edge research and innovation across Europe for 2021-2027.
Designed to secure Europe's global competitiveness, Horizon Europe funding is a critical mechanism to support economic growth and job creation across the European Union. With the political backing of Europe's leaders and the European Parliament, this is a flagship initiative focused on excellence in science, industrial leadership and tackling societal challenges.
The goal is to ensure Europe produces world-class science, removes barriers to innovation and makes it easier for the public and private sectors to collaborate in delivering innovation.
Why apply for Horizon Europe funding?
Access to significant funding: Horizon Europe funds innovative projects in various sectors.
Support for cutting-edge research and innovation: The program supports projects that drive scientific and technological progress across Europe.
Collaboration opportunities: Horizon Europe allows companies to collaborate and pool their expertise with other organizations, including universities and research institutes.
Networking: The program provides opportunities for companies to network and build relationships with other stakeholders in the research and innovation community.
Enhance competitiveness: Horizon Europe helps companies stay ahead of the curve by supporting projects which improve market competitiveness.
Address societal challenges: The program provides funding for projects that solve some of the biggest challenges facing society, such as climate change, health, and digital transformation.
Boost your brand: Participating in Horizon Europe can enhance a company's reputation and profile, positioning it as a leader in research and innovation.
Attract top talent: The program provides opportunities for companies to attract and retain top talent in the fields of research and innovation.
Access to world-class infrastructure: Horizon Europe provides funding for developing world-class research infrastructure, such as laboratories and test facilities.
Potential for follow-on funding: Participating in Horizon Europe can open up additional funding and support opportunities, including follow-on funding from other sources.
How can Ayming help with Horizon Europe?
We can work with you to tailor a bespoke consultancy service best suited to your requirements to help you realise the value of Horizon Europe funding for your organisation.
With over 20 years of experience and success, we are well-versed in how to make the process of applying for and utilising EU funding as easy and beneficial as possible.
We can support you throughout the project life-cycle, from initial idea to delivery.

Innovation Fund
The Innovation Fund has been set up to fund the demonstration of innovative low carbon technologies. The IF budget amounts to no less than 10 billion euros, and is distributed through various call rounds, both for small scale as for large scale projects. .
In its quest to become carbon neutral the EU has set up this ambitious program offering support to breakthrough industrial initiatives which have direct impact by reducing CO2 emissions. The Innovation Fund focuses on highly innovative technologies and flagship projects that can bring about significant emission reductions of greenhouse gasses.
Focus areas are:
Innovative low-carbon technologies for energy intensive industries
Carbon capture and storage and carbon capture and utilisation technologies (CCS and CCU)
Production of renewable energy
Energy storage
The program is very competitive and proposals must convincingly show the innovative aspect, the project's maturity and its financial soundness. An extensive set of documentation is required for your project. Ayming's experts can support and guide your organisation in compiling all the documentation and calculations, and ensure the quality and completeness of your submission. In case your project gets funded, they will also support you in the Grant negotiation phase.

Important EU deadlines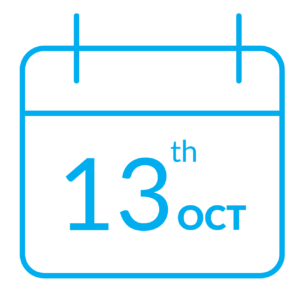 Crossroads Flanders – Netherlands:
Cross-border innovation
Clean Energy Transition (CET) partnership:
Accelerating the clean energy transition: modules with different research-oriented approach (ROA) and innovation-oriented approach (IOA) on different TRL's