The grants landscape
Each year EU, federal and, regional governments allocate billions of € in form of Grants and Interest free loans to support Belgian business development. The main objective is to facilitate growth and business competitiveness by encouraging investments, human integration and continuous innovation in a context always more sustainable.
There are hundreds of Grants programs available with varying funding amount , criteria and timelines for different  types of companies : start-ups, SME's and large companies, in both individual and collaborative projects. Collaborative partnerships can also involve universities and research organisations to help solve specific challenges in their value-chain. Every program has its own objectives, eligibility criteria and procedures.
Click on the region to discover the available subsidies: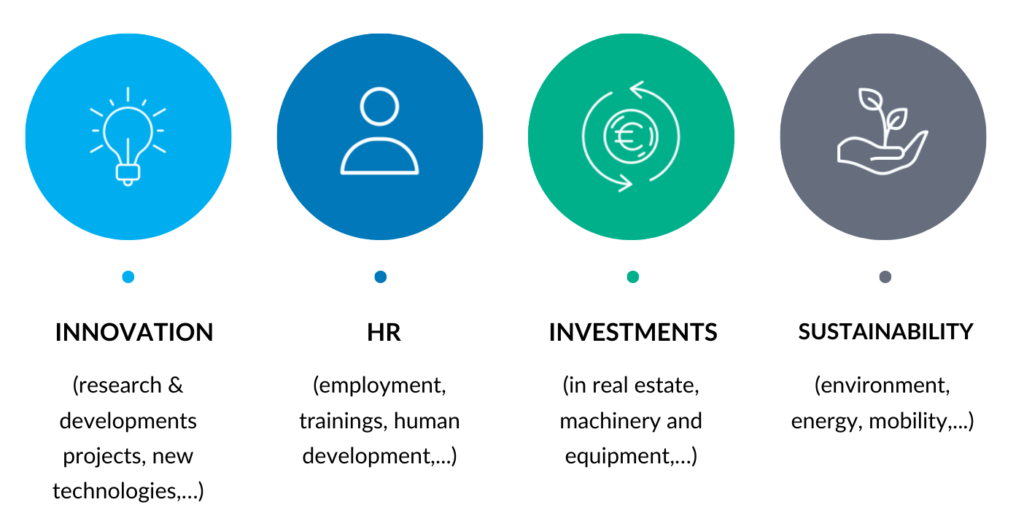 Our methodology
Every company is different, that's why Ayming provides tailor-made solutions in order to secure optimal external funding opportunities:

Want to find out
what this can mean for your company?