Our vision
At Ayming, we draw inspiration from a vision where companies succeed in sustainable growth and enrich the lives of their employees, customers and communities through long-term guidance.
Our goal
The first objective of all our actions is clear. As a strategic partner, we not only want to improve the performance of companies thanks to our internationally renowned expertise, but we also want to share the risks and returns with our customers.
Our ambition
Ayming's ambition is to become an international leader in the performance of companies, becoming the management consultant to which companies turn to obtain the best strategic and operational advice, as well as essential guidance.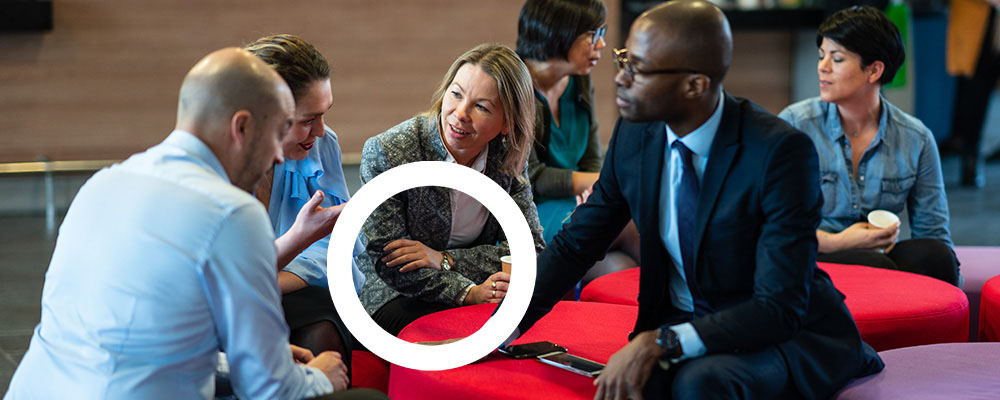 Further together
Ayming's success and the performance improvements our customers achieve are due to our employees, their expertise, their values and their behaviors.
The culture at Ayming reflects and promotes these values and behaviors. Our culture and way of working within the teams and with our customers is perfectly reflected in the expression "Further together". This is an essential aspect of our method of attracting and retaining the most talented individuals and creating a stimulating and convivial working environment.
It is not our Executive Committee that decides on Ayming's values. They reflect how our employees really experience their jobs and their company.
In 2018, we asked our employees to describe, in their own words, their values and working methods. We formed discussion groups in all the countries in which we operate and carried out an opinion survey among all our employees.
These values result from the comments made by our employees:
TEAM SPIRIT – Our way of working together 
We support each other by sharing knowledge and ideas, but also by combining complementary skills to achieve better results.
CREATIVITY – Our way of innovating
We research and analyse with entrepreneurial spirit, sector knowledge and original ideas to solve problems.
PRAGMATISM – Our way of acting
We focus on our customers' results by working out concrete solutions based on our experience and knowledge, and not on theory.
OPEN MINDED – Our way of communicating
We listen, appreciate all points of view without prejudice or suspicion and encourage dialogue by sharing the facts with colleagues and customers in a clear and transparent way.
PASSION – Our mentality
We are committed and enthusiastic, we work in a positive and pleasant environment and are only satisfied when we achieve results that show a noticeable improvement.
INTEGRITY – Our professional relationships
We respect our interlocutors and establish relationships that are based on honesty and trust and adhere to the highest ethical standards for commercial transactions.