Corona Direct is now Belfius Direct Insurance.
They operate within the insurance sector and offer a wide range of insurance products for both individuals and businesses.
Ayming has been collaborating with Corona Direct (now Belfius Direct insurance) for 8 years already.
Just like many other companies, their primary goal is cost reduction, and that's precisely why they forged this partnership, harnessing Ayming's exceptional expertise in optimizing business performance.
Ayming had a direct impact through their expertise in recovering amounts with partial exemption of corporate tax for research & development.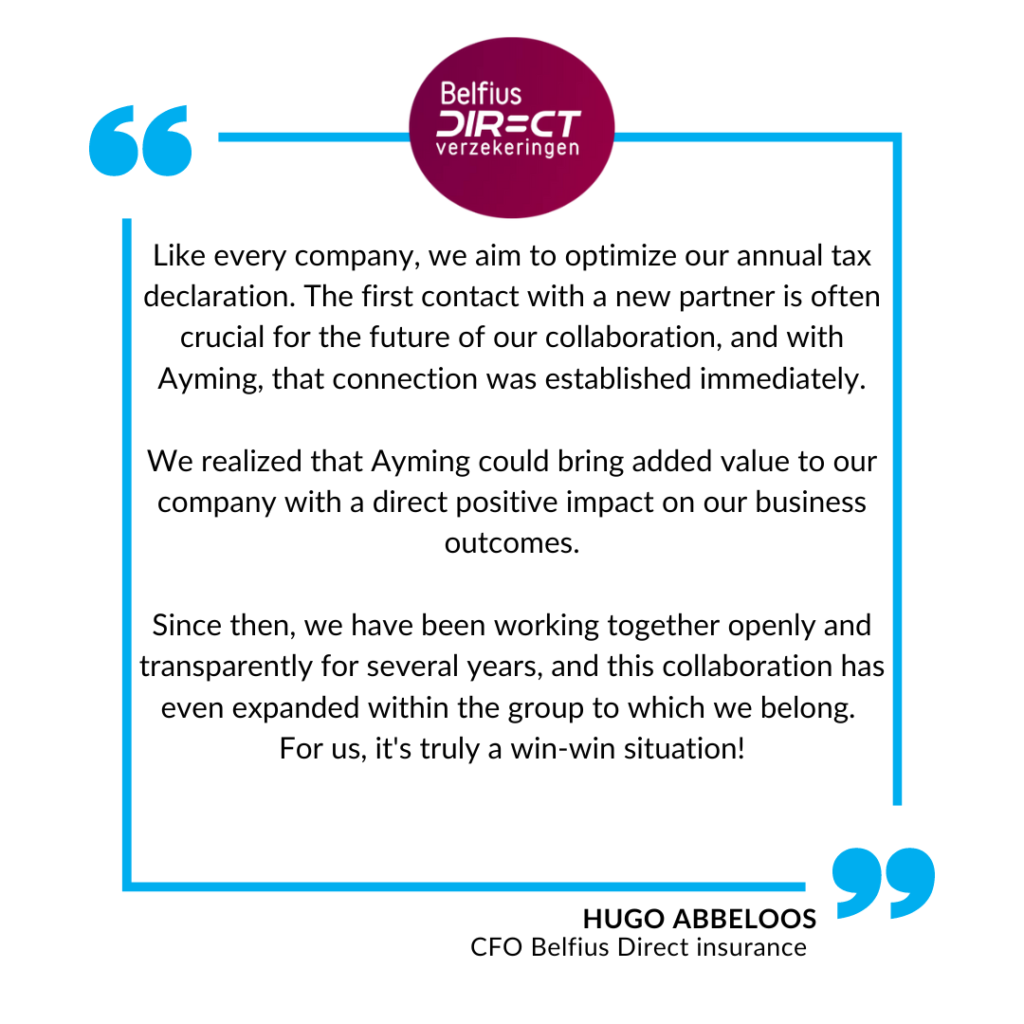 This year marks Ayming Belgium's 20th anniversary! That's 20 years of expertise in business performance.
More specifically, we focus on helping our clients generate savings & finance their future.
Our main activities are innovation, R&D, finances, HR optimisation and Grants.
Want to know what this could mean for your business?
Contact one of our experts to finance future innovative projects.