Konings is a company specialized in beverages and all associated processes: they offer a wide range of alcoholic and non-alcoholic drinks. Innovation is an important aspect of this process.
Ayming has been working with Konings for 5 years now.
Like many companies, they aim to reduce costs and they have entered into a partnership with Ayming due to their expertise in business performance.
Ayming has had a direct impact thanks to their expertise in recovering amounts with partial exemption from corporate tax for research and development.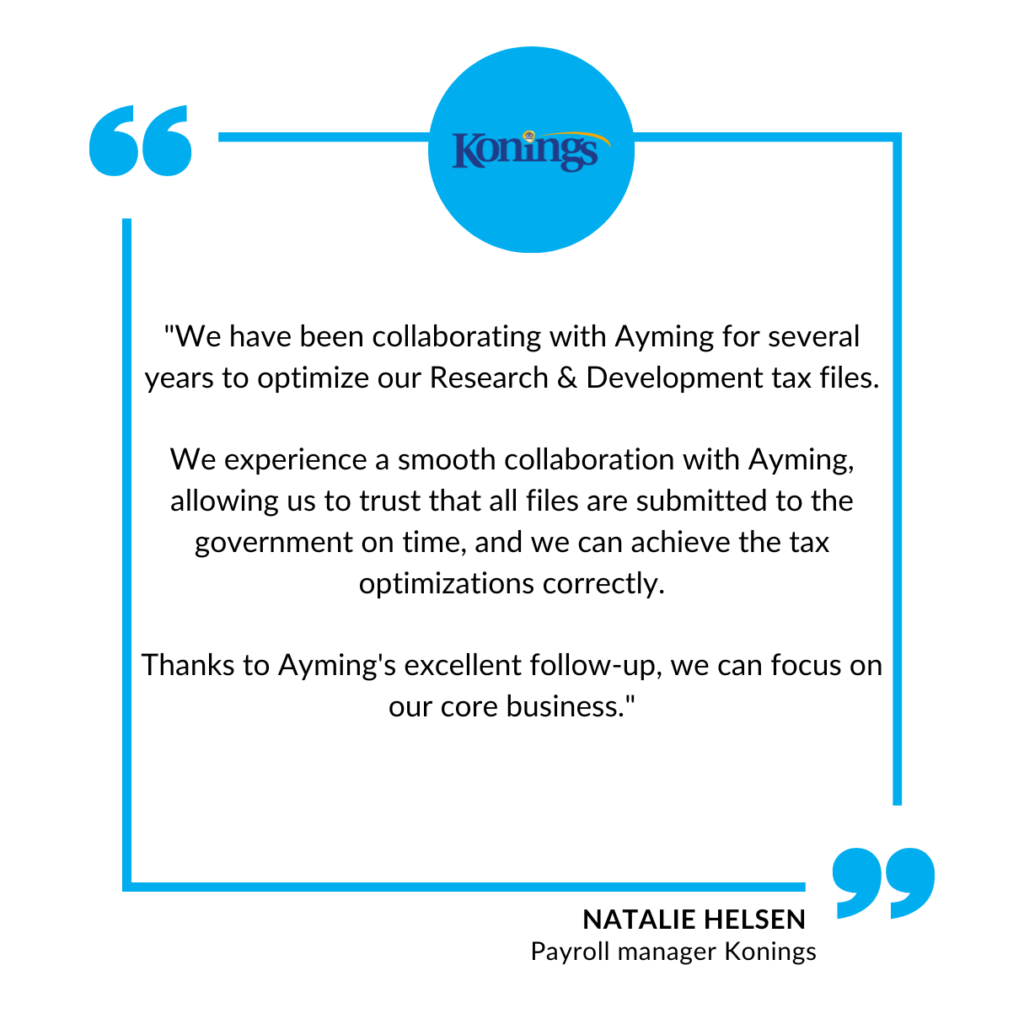 This year, Ayming Belgium celebrates its 20th anniversary! That's 20 years of expertise in business performance.
More specifically, we focus on assisting our clients in generating savings and financing their future.
Our core activities include innovation, R&D, Finance, HR optimization, and Grants.
Would you like to know what this can mean for your company?
Contact one of our experts to finance your future innovative projects.