The second book by the Ayming Institute, "Five European women, shaping european business performance" is published on June 13 in France and Europe.
The book is available in bookstores and on Amazon
Five European women leaders discuss and cross-reference their views on the place women hold in large companies, through sincere and factual testimonies.
Anne RIGAIL, General Manager of Air France.
Emma MARCEGAGLIA, President of ENI.
Julie CHAPON, co-founder of Yuka.
Laurie PILO, General Manager BeNeLux of the AYMING group.
Cristina GARMENDIA, President of COTEC Foundation
This book published by Editions Débats Publics addresses all issues related to the feminization of management roles:
Do women really run differently?
What do they contribute to business performance?
Do they have the same priorities and methods as men?
Do they bring a new form of management?
Are women leaders like any other?
They tell their stories, share their visions of the company and the difficulties they have encountered in establishing themselves. This collective book, which combines French and European experiences in industry and services, in the new economy and in more traditional sectors, offers a concrete, operational and inspiring reflection on the place women hold on the board of directors.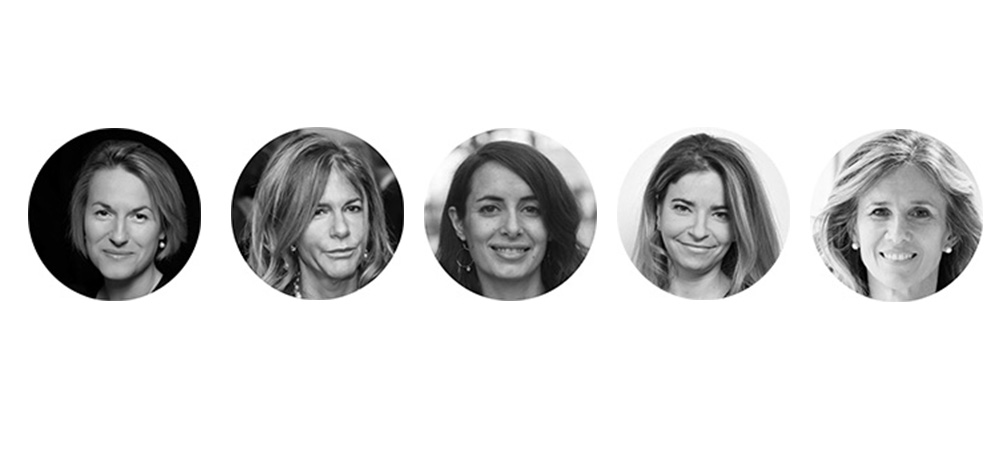 Anne Rigail
Anne Rigail studied at the prestigious French engineering school École des Mines, before joining Air Inter. When Air Inter and Air France merged, she stayed with the group, becoming Head of Client Services at the Paris-Orly Airport and then Director of Passenger and Baggage Connections at Roissy Charles de Gaulle Airport. In 2009, she was named Vice-President of Ground Operations at Paris-Charles de Gaulle, and in 2013 she joined the Air France Executive Committee, for the first time, as the Executive Vice-President responsible for cabin crew. In 2017, she became EVP of Customer Services, with overall responsibility for the client experience, before becoming the CEO at the end of 2018.
Anne Rigail is the first female CEO of Air France.
Emma Marcegaglia
Emma Marcegaglia has been the Chairwoman of the Italian oil and gas firm ENI since 2014. She is also the Chairwoman and CEO of Marcegaglia Holding SpA, and the Vice Chairwoman and CEO of the group's subsidiaries. She has held these roles in her family's steel manufacturing group since 1996.
As President of Confindustria (the Italian business association) she was part of a significant employment law reform during the Monti Government.
She was the first female President of Confindustria (2008‑2012) and President of the confederation of European business associations (BusinessEurope) from 2013 to 2018. Given her family's historic steel business, and her pre-eminence as a businesswoman in Italy, it is perhaps unsurprising that she is sometimes referred to as the "Steel Lady".
Julie Chapon
Julie Chapon is one of the three co-founders of the Yuka nutritional application. She gained her first experience with global brands during her studies at EDHEC, a prestigious French business school. Nutrition and health have always been his main interests. She also maintains a very popular blog that addresses these issues. The blog was also born from an idea of the team to use technology to encourage greater changes in the nutritional health of readers. The Yuka application has nearly 10 million users and more than 2 million products are scanned daily.
Laurie Pilo
Laurie Pilo is the Managing Director of Ayming BeNeLux, a business performance consulting firm. She has spent almost her entire career with Ayming, joining the firm upon completion of her doctorate in Health and Social Security Law. In 2013, she moved to Brussels to take the helm as the new Managing Director. She has been working out of the firm's Brussels office ever since, where she heads a rapidly-expanding team. Ayming has offices around the world, and works with clients on strategic issues in a variety of fields, most notably relating to innovation, finance, HR, and operations.
Christina Garmendia
Cristina Garmendia is a Spanish entrepreneur and politician. After completing her doctorate in molecular biology, she joined an industrial fisheries group, occupying various commercial and business roles. When she left, she had risen to the position of Executive VP and CFO. In 2000, she launched Genetrix, a company specialising in biotech. It was the first private company launched on the basis of research from the Spanish national biotechnology centre. She is still the president of Genetrix, which is now a group of a dozen companies.
The book is available in bookstores and on Amazon from June 13, 2019.
Ayming Institute is the reflection and innovation laboratory of the Ayming Group. Under the same brand, it brings together all the high value-added knowledge produced by experts to think about tomorrow's performance, at the service of all economic players and business strategies.