Five European women leaders discuss and cross-reference their views on the place women hold in large companies, through sincere and factual life experiences.
This book published by Editions Débats Publics addresses issues related to the feminization of management roles:
Do women really manage differently?
What is their contribution to business performance?
Do they have the same priorities and methods as men?
Do they bring a new form of management?
Are women leaders just like any other?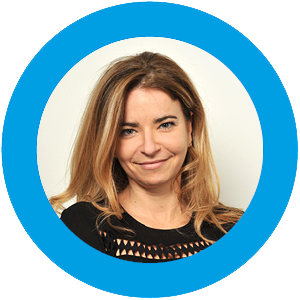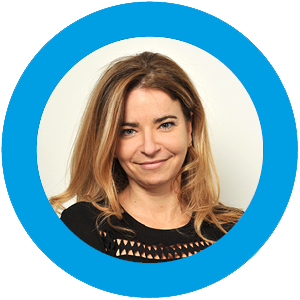 Laurie Pilo, Managing Director of Ayming BeNeLux
"Women should not have to behave like men to succeed like men. It is not the fact of being a woman or a man that makes a person a good or bad decision-maker, it is the fact that there are different points of view around the table.
Laurie Pilo is the Managing Director of Ayming BeNeLux, a business performance consulting firm. She has spent almost her entire career with Ayming, joining the firm upon completion of her doctorate in Health and Social Security Law. In 2013, she moved to Brussels to take the helm as the new Managing Director. She has been working out of the firm's Brussels office ever since, where she heads a rapidly-expanding team. Ayming has offices around the world, and works with clients on strategic issues in a variety of fields, most notably relating to innovation, finance, HR, and operations.
What are the key points of her experience?
New generations are demanding new frames of reference
As the demographic often referred to as "Millennials" develop their careers, and become a majority in certain environments, their desires and dislikes are translating into radical differences with previous generations of workers. To a certain extent, they have a greater tendency to seek meaning in their professional careers. This demographic also has significant intellectual and professional flexibility. They are not typically constrained by a particular style of thinking, and are very adaptable. The phrase "thinking outside the box" is almost old-fashioned, as they've never been taught to stay inside a box, and this style of approach is simply something that they see as normal.
Gender stereotypes persist, and team-level diversity is key to unlocking performance
Gender stereotypes in the professional sphere, including in relation to questions of business performance, are particularly ingrained. "Masculine" performance is usually associated with a directive and paternalist management style., with a clearly delineated hierarchical structure, and a leader who barks instructions at a submissive subordinate. "Female" leadership is seen as more participative and guiding, rather than driving. Those with a "female style" are perceived as being of greater emotional intelligence than archetypes of "male business performance". Rather than focusing on these gender roles, or the exceptions to these stereotypes, diversity itself is the real key. It is not the fact of being a woman or a man that makes a person a better or worse decision-maker, it is the fact that there are different points of view around the table. Decisions taken in a diverse environment are more robust and better-informed than decisions taken by homogenous groups of people, of either sex.
European performance is built on European talent
It is often said that a company's most important asset is its talent. For Europe, its most important asset is its companies. European companies are the embodiment of European talent, they are at the cutting edge of many fields, and are achieving fantastic results in a challenging and demanding economic environment. Their efforts are supported by financial and other subsidies from Europe, but more can be done and any efforts to increase the scope of this funding must be supported and encouraged.