We're moving!
For the second time in its history, which started in 2003, Ayming Belgium is moving to new premises to accommodate its growth.
In the current context, we are more than ever grateful to our customers and partners for the trust they place in us, without which our continued development would not be possible.
In order to offer our 40 employees the best working conditions, we are leaving Oudergem to settle in Machelen (Diegem) in a more spacious building that is more accessible to everyone.
Our new contact details are: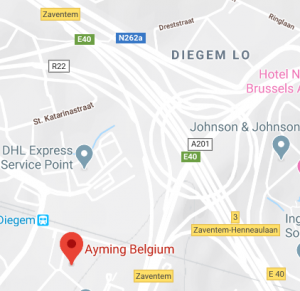 Ayming Belgium
De Kleetlaan 12b
1831 Machelen (Diegem)
We look forward to welcome you here very soon!